The Next Culinary Wave is Surfacing in Brazil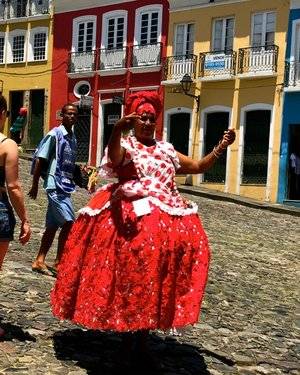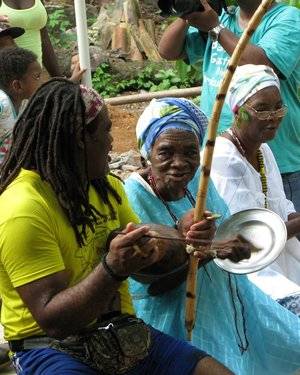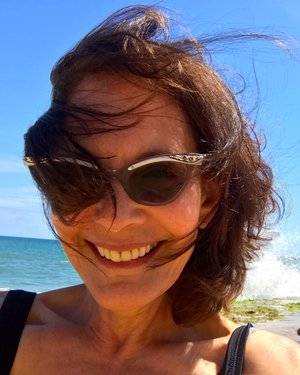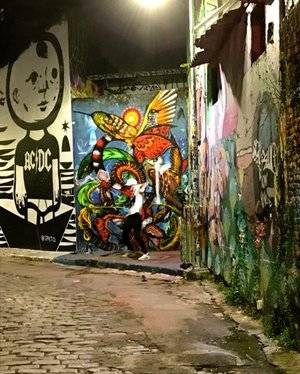 How Dining On Ants, Dirt and Rocks Ruined My Epicurean Self-Image But Might Just Save The Amazon

In the chef world, I'm just a hanger-on, but when my friend Georges Schnyder, head of Slow Food Brazil, offered to show me the surreal path high-end Brazilian restaurateurs are taking these days, I jumped at the chance. What I found triggered both awe and panic; there were ants on my plate. At two Michelin Star D.O.M., dessert was Saúva Ants enthroned on an artisan pottery tray laced in vibrant herbs. My first move was to take a photo, in part because the presentation was so dramatic, but in truth to avoid Chef Alex Atala's gaze which clearly said: "We spent weeks in the forest gathering these, and hours in the kitchen transforming them into a gastronomic Picasso. Now, please eat."
Of course, I'm not the sort of heathen that shovels Twinkies, but I must admit my Epicurean self-image --- as the woman that will try anything including 'half chicken eggs' in Laos (you don't even want to know) --- was severely compromised at the prospect of consuming this insect tableau. Quelling an impulse to run screaming from the room, I bungee jumped out of my comfort zone and downed the first little creature, which after the disquieting tickle of those tiny legs was pleasantly crunchy and bursting with citrus and ginger.

Michelin D.O.M. 2-Star Chef, Alex Atala
Why dine on ants when I'd much rather be hunkering down with a bowl of chocolate fudge ice cream? Beyond the fact that Michelin star degustation menus generally don't offer such mundane options, Atala, Schnyder, and a madly adventurous band of elite Brazilian chefs have declared that foraging and cultivating ingredients from rural Brazil will help save the biosphere, sustain traditional village culture, and save hundreds of endangered species worldwide.
"Cooking is not about having a recipe," Schnyder states. "It's culture, it's sustainability, and we are issuing a Manifesto designed to recognize family growers as the basis of the food chain, and assure that their children can remain in the fields." Indeed, on November 10, 2018 Schnyder announced the Pledge in Defense of the Culinary Culture of Brasil: A vow by Brazil's culinary community to defend the nation's food culture and its ecosystems; a statement as powerful as the 2004 Nordic Kitchen Manifesto, which swept New Nordic Cuisine to the pinnacle of Michelin Star glory.
That's tall talk. Yet, nearly every prominent Brazilian food professional seems to be onboard: Launching parallel careers as explorers, they are traveling deep into the hinterlands to rescue rare and threatened products. "These communities possess a profound knowledge of the forest, an understanding that we haven't even dreamed of," maintains culinary evangelist Atala, whose Amazon expeditions recently turned up vegetation similar to white truffles, and inspired that unique dessert presentation of Saúva Ants. I saw this unbounded sense of adventure in Brazilian chefs of every stripe.
---

1-Star Chef, Helena Rizzo
Beyond D.O.M., there is the Michelin Star Maní named for the manioc/cassava plant, an icon of Brazilian culture akin to football and the Portuguese language, created by Helena Rizzo, the fashion model turned culinary artist voted Veuve Clicquot World's Best Female Chef of 2014. Rizzo is a visionary who presses this primitive staple into unusual roles such as using its strained root juice to infuse gnocchi with an ethereal earthy note.
At Michelin two-star TUJU, 33-year-old Ivan Ralston takes a direct approach, cultivating rare fruits and vegetables in every spare foot of his soaring sunlit space. He rounds out the menu by responsibly sourcing scarce ingredients including the air-breathing Pirarucu fish and transforms the Bahian street food Acarajé, black-eye peas fried in rich dendê palm oil and a favorite offering to gods of the Afro-Brazilian Candomblé faith, for fine dining. TUJU also maintains an impressive South American wine list, sources complex local craft beers, serves brisk house-made ginger ale as a palate cleanser, and offers a selection of Fermented Cocktails, including the Bee's Mouth made with fermented honey syrup.
On the industrial outskirts of São Paulo, I joined the all-day party raging at Mocotó, where Chef Rodrigo Oliveira runs one of the most sought after eateries in town. Squeezing onto a sidewalk bench between a stylish stockbroker and a granny with her brood, I commandeered a waiter whipping past with plates of dadinhos de tapioca cubes and a head-smacking variety of caipirinhas (the bar carries nearly 100 different types of caipirinha.
I advise sipping them slowly since this could take a while). Once I won a table, I understood why crowds will wait hours for the gutsy northeastern village dishes such as the restaurant's namesake Mocotó, cow's foot stew, torpedoed by Oliveira's 21st-century training and stylish eye.
---

In the northern region of Salvador, Chef Caco Marinho of the upscale steak spot DOC and Chef Fabrício Lemos of Origem (Origin in English), which serves Bahia's only degustation menu, take culinary cues from the village of Quilombo do Tereré. Founded by ex-slaves nearly a century ago, the settlement still processes farofa (toasted cassava) and dendê palm oil in the traditional artisan manner. At DOC, Chef Caco uses spiced farofa as a piquant delivery system for beef juice and confesses an enduring love affair with delicate Uruçu Nordestina stingless bee honey, an endangered product now in the Slow Foods Ark of Taste.
At Origem, Chef Fabrício and his wife, pastry chef Lisiane Arouca, find inspiration in these nearly forgotten ingredients for a different 14-course tasting menu each night. Their staff is superbly trained to explain the sources of each dish, much like sommeliers telling the stories behind their wines. And don't be surprised if you see Fabrício in Caco's kitchen or visa versa: Camaraderie is so powerful among these chefs they often join forces to forage for new ingredients and pitch in for important events.  
A visit can also be arranged to Quilombo do Tereré where, on the afternoon I was there, these two chefs used the village's handmade farofa and dendê oil in a lusty version of the traditional fish stew Moqueca, cooked over a log fire. While just an hour by boat and jeep from Salvador, these villagers see few outsiders and were so delighted at our interest, they brought out their traditional musical instruments, including one matriarch's plate and spoon, for a stirring session of the balletic martial art, Capoeira.

brazil bahia quilombo do terere moqueca
There's a food revolution washing through Brazil, and my time with these chefs at family farms, indigenous villages, as well as through 14-course degustation meals was a culinary thrill ride; exhilarating, startling, and at times slightly alarming. I dug into an elegant plate of what appeared to be posh dirt (it wasn't), trusted traditional village cassava handlers to work out all the poisons, and convinced myself that the moniker 'pork tartare' was not to be taken literally. (In fact, it was, at the high-spirited Casa do Porco, but I'm still here.)
Right now, travelers to Brazil can witness a pioneering food culture just beginning to blaze. Visitors can experience the farthest edge of fine dining, taste profoundly uncommon flavor profiles, not just in the countryside, but atop white tablecloths in Michelin star restaurants, with wines paired to each remarkable course, without ever leaving São Paolo or Salvador.
---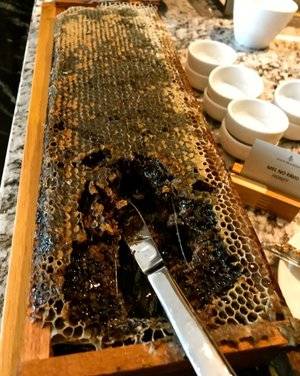 Honeycomb Breakfast at Hotel Four Seasons
A NAME TO KNOW
Georges Schnyder is Brazil's 'food guru:' He is the founder of Prazeres de Mesa Magazine, head of Slow Food Brazil, Executive Committee member of Slow Food worldwide, and co-director of the Mesa Tendência culinary conference in São Paulo.
TRAVEL NOTE
A visa is no longer required for Americans entering Brazil!
USEFUL WEBSITES
WHERE TO STAY
---
RESTAURANTS - The Most Intriguing Dining Spots in Brazil

Brazilian Cultural Quirk: As at all high-end restaurants, reservations are a must, but you may still have to wait for your table: In tune with Brazilian joie de vivre, people often linger over coffee.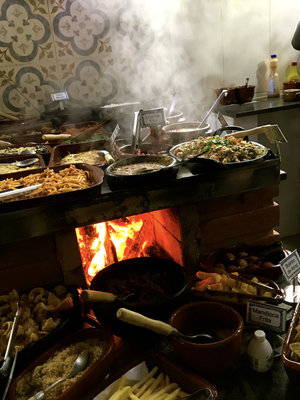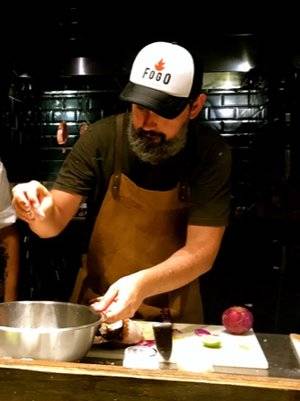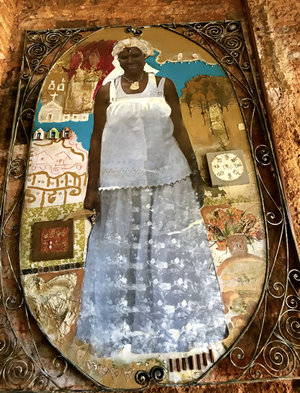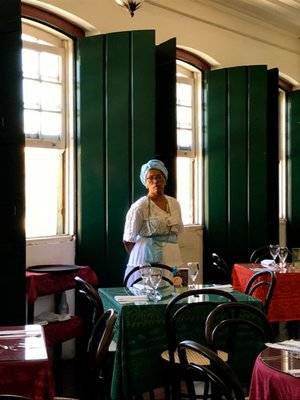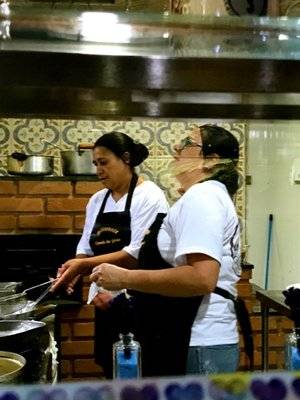 SÃO PAULO
BAHIA
COFFEE
Third Wave is the term Brazil's baristas call today's caffeine scene, where after years of mostly bulk production, high-end coffee spots are now emerging.

Coffee Lab in São Paulo keeps a vault of annotated micro-batches roasted in house. Customers can choose their method of production and blend, the most popular formulated by their cleaning woman, Raimunda.

Latitude 13, located inside Salvador's Ceasinha Market, grows its Arabica beans on a shady 60-acre biodynamic plot. After developing a unique brewing machine that strictly maintains ideal temperature they declare: "The espresso machine is no longer the center of the shop!"
---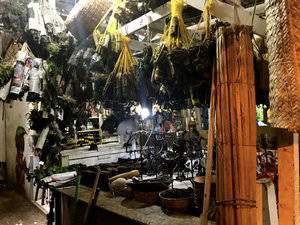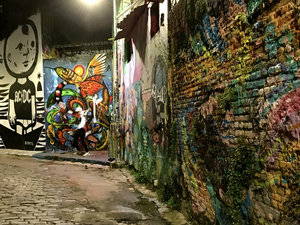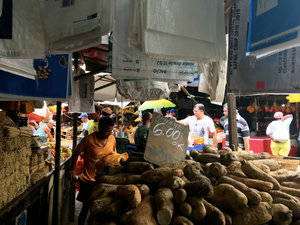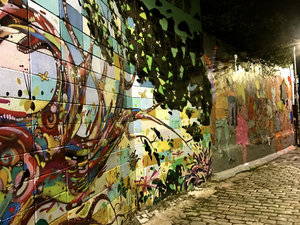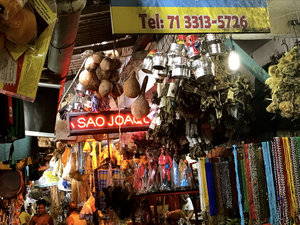 SÃO PAULO
São Joaquim Market. This rootsy outdoor bazaar sells produce, household items and Candomblé idols. Have lunch at one of the waterside restaurants. Av. Eng. Oscar Pontes - Calçada, Salvador - BA, 40411-120, Brazil. Best in the morning, it closes at 5 pm.

In the scenic agricultural heart of the São Paulo region, about 90 minutes from the city:

Mountaintop Brewery with enchanting views, Estrada Municipal Francisca dos Santos Silva. 4432 Estrada Municipal Do, Estrada do Lageado - Lageado, Santo Antônio do Pinhal - SP, 12450-000, Brazil. Phone: +55 12 98163-9795 Closes 5PM

Homey restaurant across from the brewery, Caminho das Gerais. Rootsy country dishes including fried fish leaf, banana lasagna, paeolla mineira, arroz doce, and many types of Feijoada including feiga troperiro, all cooked over a brick oven fire. Rodovia Oswaldo Barbosa Guisardi Santo Antônio do Pinhal 12450-000 Phone: +55 12 99140-7777
BAHIA
Museu da Gastronomia Bahiana. Yes, the locals were once cannibals, but don't let that detract from the exuberant Recôncavo Bay dishes at the elegantly appointed Senac Restaurant School Dining Room.

Ceasinha, Red River Market. Stalls filled with local foods, packed to take home as souvenirs.

Quilombo do Tereré, a village founded by ex-slaves, where locals will cook versions of Michelin Star dishes over an open fire, perform the once-illegal balletic martial art Capoeira, and shower guests with a tincture of sacred Candomblé leaves.
---
Cool Music Spot

Blue Praia Bar. This informal indoor/outdoor café is in the hip Vila Madalena quarter, around the corner from graffiti swathed Batman Alley. Al. Ribeirão Preto, 384 - Bela Vista São Paulo - CEP 01331 000 Phone: (11) 3284 8338 /(11) 2609 8233/

Tropicália. I see Brazil reveling in a powerful creative burst, akin to the electrifying Tropicália music and art movement of the 1960s. Have a listen to the seminal album, Tropicália Ou Panis Et Circencis.
---