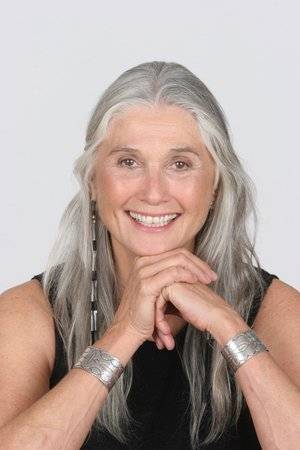 Introduction by Gail Bruce
I first met Jan Michaels in the early '70s when I was producing television commercials. She was among the most uniquely stylish and interesting women I had ever met. At the time, she was married to an art director who worked with my husband, Murray. They moved to San Francisco and separated, but Jan and I have stayed friends for over 40 years. It's a delight to behold her studio, stocked floor-to-ceiling with incredible objects: semi-precious stones and bits and pieces she finds all over the world to weave into the most unusual, wearable art, the Jan Michaels Collection.
As a jewelry junkie, I was always frustrated in the winter because my favorite cuffs lay unseen under my sweaters. So, Jan Michaels and HipSilver have come together to create what we call the "Sweater Cuff". Large enough to clamp around the sweater sleeve and flexible enough to compress in the summer to become a bangle, these cuffs will make your wrists shine! Cuff up - in soft brass and silver!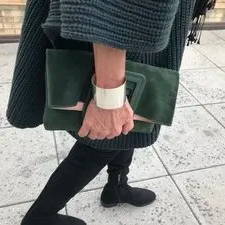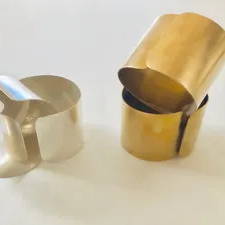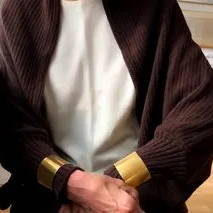 ---