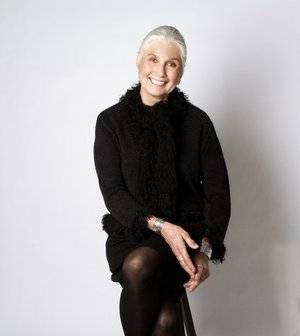 A few years ago, my friend Lucy Jarvis was visiting with me during a party, and we overheard a conversation going on next to us. A younger man was lamenting to his friend about turning 60. After over hearing him for quite a while, Lucy finally said "excuse me young man, how old do you think I am?" The fellow stammered, not knowing how to answer. "Well," Lucy continued, "I am 95 years old, and I am getting ready to shoot a documentary on the King of Morocco. What are you going to do with the rest of your life; sit around on your ass for the next 35 years or are you going to do something with your life?" Way to go Lucy! A true HipSilver, here to give inspiration, guidance, and lead the way into this new, exciting, and undefined phase of our lives. After all, what on earth have we got to lose?
---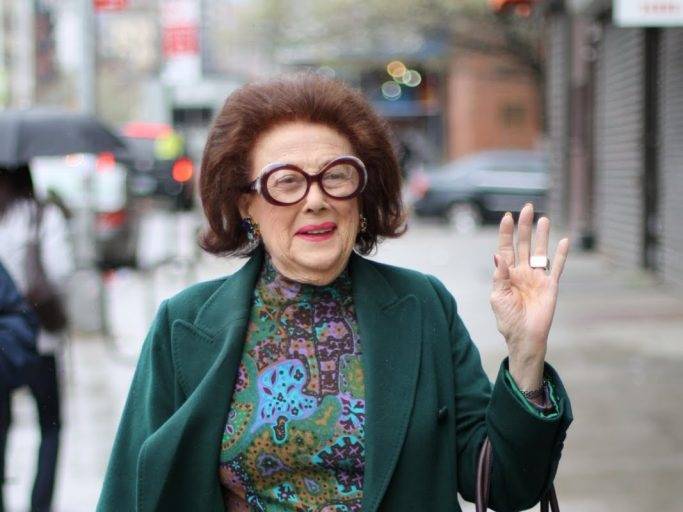 Lucy Jarvis is a woman of remarkable achievements and many "Firsts".
Lucy Jarvis was born in NYC in 1917. One the of the first women to graduate from Ivy League universities, she started with Cornell went on to Columbia University for an advanced degree. She studied nutrition, and her first job was in the dietetics division of Cornell's NY Hospital. She was shocked to learn that the study of this science was omitted from the medical training for the doctors that worked there, so she subsequently influenced the hospital to include it. She moved her expertise from the hospital into publishing. As food editor of McCall's, a popular women's magazine, she was eventually courted to appear on radio and television as an authority on nutrition. Television, she realized, provided a platform to share what she had to say with a wide audience.
She took a break from this industry, however, to get married and raise a family. With her kids still in school, she returned to the workforce, part-time, as a volunteer for the Organization for Rehabilitation through Training (ORT). This was a compassionate and forward thinking organization that provided skills-training to war refugees. Doing something important with a cause to share, the news media grabbed her seriously at this juncture. She made the documentary Passport To Freedom about the global efforts of the ORT which launched her into a position with network programming, producing Capitol Close-up, putting her in contact with the Washington political elite. She worked, of course, with presidents and did the only televisions interview given by J. Edgar Hoover. She caught the eye of David Susskind and worked with him on iconic programs like Playhouse 90 and Armstrong Theater, then as assistant producer of The Nations Future, a broadcast of debates on controversial issues.
It's here that the list of "Firsts" began to pick up speed and to really cascade from her credentials. First full-time female producer for a major network she devoted herself to documentaries. The first (and last) person to film inside the Kremlin, earning an Emmy award for her documentary of the same name, The Kremlin. First film producer allowed to work inside the Louvre Musée, again earning Emmys, this time 6, plus the Peabody award and from France, the prestigious Order of Arts and Letters. Back to the US she exposed inequities in medical treatment in Who Shall Live. Then, Lucy was the first to film the first heart transplant operation in South Africa. She was the first Westerner allowed to film inside Communist China. NBC, ABC, the Barbara Walters specials....Her successes go on.
Eventually, she added the entertainment business to her repertoire, forming Jarvis Theater and Film Limited, producing the first collaborative US and Soviet musical. This took Duke Ellington to Moscow and brought the Russian rock opera, Junon and Avos, to NYC. Working with Eleanor Roosevelt on a war relief effort, the Duke played Carnegie Hall. Previously restricted from this famous venue, this hallmarked the first time a black orchestra worked there.
First - after first - after first. "My projects always have to have social motivation" she says.
On June 24, 2017 Lucy Jarvis celebrated her 100th birthday.
Bravo, Lucy. You are an inspiration and roll-model for us all.
---