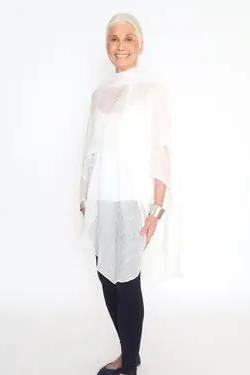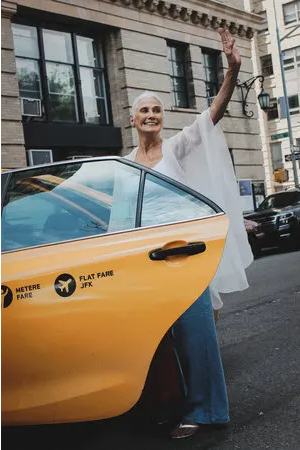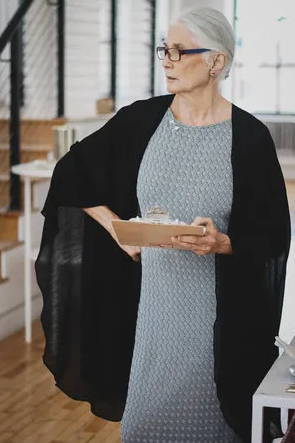 Introduction by Gail Bruce
As part of the HipSilver Generation and looking to solve a problem many women my age suffer, I designed The Butterfly Wrap. A few years ago it was extremely hard to find a poncho or serape that was lightweight, sheer enough for summer weather and covered all those areas that we no longer want to expose to the public, like baggy arms. No matter how many weights I lifted or exercises I did or creams I used, my skin still hung there daring me to hide it. So, I started buying pashminas and stitched two of them together to make my own wraps, but they never hung properly and I didn't like the fringe at the bottom.
Through a friend, I hired Ralph Lauren's pattern maker. With his help, I created a curved bottom without the fringe, and the Butterfly Wrap was born.  
The Butterfly Wrap is intended to be worn with all those sleeveless dresses and blouses you love, don't want to part with, and no longer feel comfortable wearing.
We hope it becomes a staple in your summer wardrobe.
---