Fortune or Fate: the Prophecy Manifests
Aloft in the plane leaving Peru, I hatched a plan for the new venture Shaman Wilma told me I must do after reading my coca leaves. My goal was to share my travel photography and writing via social media and HipSilver. I would build a following as NOMAD CHIC, an online persona inspired from my travel, coffee-table books: SAFARI CHIC and SWAHILI CHIC. My goal would be to guide friends and followers on transformational trips, not only virtual ones but also real-world trips to my favorite places consisting of the bucket-list destinations for many of the Silver Generation.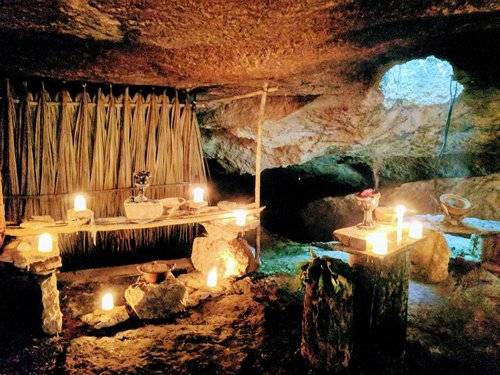 Thanks to my assistant and farm volunteers, I took off running with the idea as soon as I landed. Within two weeks, I'd written two travel pieces for HipSilver. I kept the suitcase of ponchos in the truck of the car so I could photograph wherever I was. They would be my first 'Travel Treasures' to sell on the HipSilver platform.
But, that resolution was swiftly put to test by Fire. Literally.
My home, my livelihood, and my persona were burnt to a crisp in the Woolsey Fire that devastated Malibu.
Just a month earlier in Peru, I had symbolically burned Fear, Procrastination, and Subsurvence, and I had ignited Creativity, Community, and Ayni. Now standing in ashes of my past life, I had to make a stand. "You cannot change Reality, " said Buckminster Fuller. "To change something, build a new model that makes the old one obsolete."
My material life was reduced to ashes, but, from my shamanic encounter, I knew I had the power to rise like a Phoenix. My backpack would become my home; my vocation would become my business; my destiny would become my livelihood. From Malibu Superhost, I would reinvent myself as NOMAD CHIC.
Chance experiences guided me to process this adversity. Shortly before the Fire, my yoga teacher, who had been my spiritual mentor, had unexpectedly lost her 24 year old son. Immediately after the Fire, my college friend who took me in, accompanied her 28 year old son to be sentenced to jail.
If losing my house was the worst thing in my life, I could count myself as blessed. And, frankly, I was facing a challenge not uncommon to many of the Silver Generation who must deal with downsizing, separation, loss, and grief.
In between time spent on insurance claims and housing needs, I focused on my role as a Travel/LifeStyle Curator for HipSilver. I selected my first Curated Brand, CockpitUSA jackets, and I planned my first Guided Trip: an "Out of Africa" East Africa Safari for the Silver Generation.
Two weeks after the Fire on the first day of my 70th year, I did my first professional modeling job. On a wintery, New York morning, I joined HipSilver CEO, Gail Bruce, and HipSilver Men's Fashion Curator, Rashid Silvera, for Hair and Makeup in the HipSilver photo studio.
As the makeover session finished, I turned my attention from them to the mirror. "Wow! She's still there!" I exclaimed. For the first time since The Fire, I saw the real 'me'.
That's what inspired my first transformative journey as NOMAD CHIC. With a team of sponsors, I put together a free weekend of healing experiences for fellow Malibu women who had lost their homes. On the first day, the "Phoenix Femmes of Malibu" returned individually with me to the remains of each house where Shaman Penny Randall performed purifying rites according to local Chumash rituals.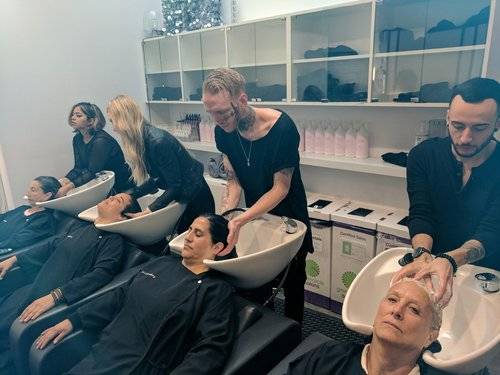 The second day we gathered at Nuuvo Salon in Calabasas for a complete Beauty Makeover. Before entering the sanctuary of the Salon, each Phoenix Femme was smudged with white sage harvested before the Fire from my land to release negativity. Salon owner Raychel Harrison is also founder of "Hairdressers Helping Humanity", and she trains all her staff in the healing power of the beauty makeovers.
In the hands of her team, the women re-lived their evacuation experiences, shared their secret fears, and released bottled-up emotions. While stylists were performing their magic, the Shaman aligned each participant's chakras and performed personal, energetic healing. Tears evaporated into laughter during the Salon Glamor Photoshoot that gave proof to the transition from 'Fire Victim' to 'Fire Victor.'
Next, as a group, we caravanned to the burn sites where each owner was captured on camera rising from the ash in true Phoenix form: beautiful, strong, and confident. All of this was captured by a wonderful team of young Hollywood film professionals who, like the Salon team, contributed to the transformation by inviting the women to play to the camera and reveal their inner thoughts.
For me, however, the camera team was magical because they captured proof of a transformative moment I might have otherwise thought was just a dream.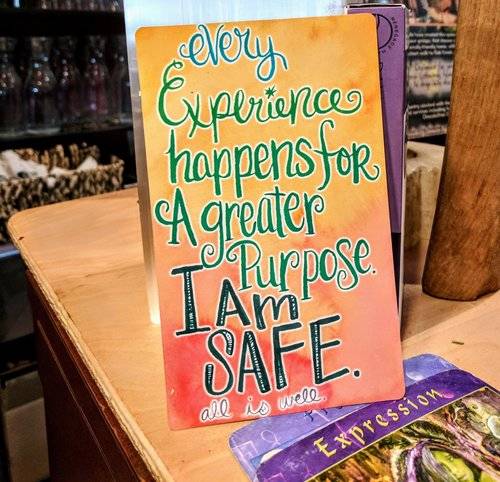 While in Peru, I had seen a stunning double rainbow at an auspicious moment which motivated the purchase of a rainbow-colored Shaman poncho for myself. Due to the photo shoots I'd done just before the Fire, the Peruvian ponchos were in my car when I evacuated. My rainbow poncho seemed appropriate to wear for the shamanic rituals on the remains of my land.
That day the sky was overcast, silvery-grey but bright, perfect for photographs. As I prepared for the film-crew, I slipped the poncho over my head and looked up to the sky.
And, there, in a perfect halo around the sun, appeared a rainbow!
What more perfect validation for my plan! I felt destined to share transformational journeys for HipSilvers as I was now doing for my Phoenix Femmes of Malibu. With gratitude, I released my persona as AirBnB SuperHost and, with confidence, embraced my new persona as NOMAD CHIC.
---